Fira bay
Santorini is the most popular destination in Greece for cruises. Every year around 900,000 residents arrive in Santorini to admire the amazing landscape and the unique beauties of the island. Cruise ships anchor in the heart of the caldera and are served from the port of Athens, but also from the bay of Fira.
From the port of Fira, visitors are transported by buses, mini vans, etc., while from the rapids of Fira you are given the opportunity to go up to the capital of the island by cable car, following the 587 steps or by donkey. Most of the boats for trips to the volcano, the surrounding islands and the caldera depart from the bay of Fira.
Features
Total useful pier length: 297.00 m.
Distance from the airport: 6 km.
Distance from Fira (capital): 0km.
Opening hours: 24 hours
Allowances
Parking
Cable car
Water Infrastructures
Wifi
Catering infrastructure
Waste management
Electricity infrastructure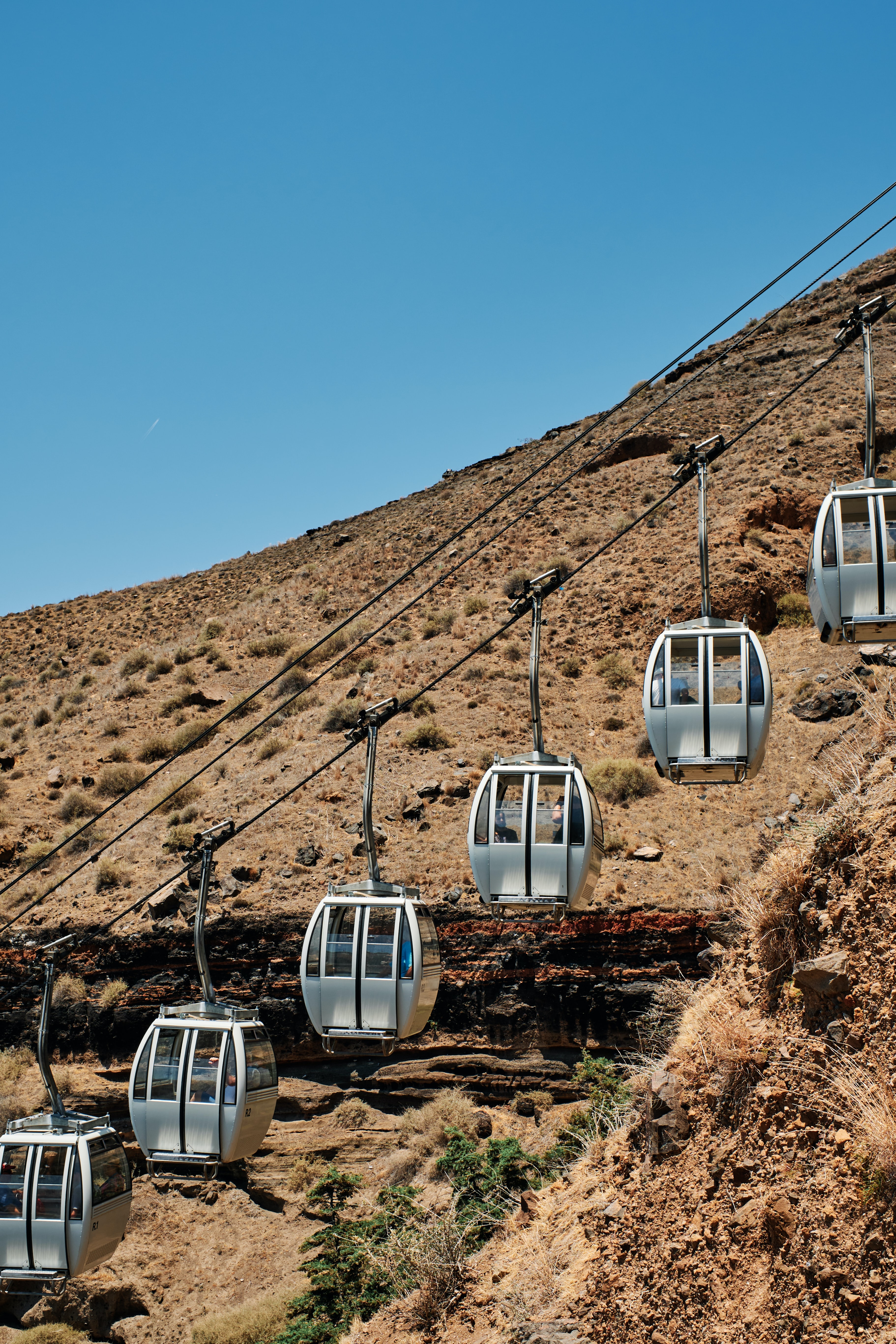 From the sea, let your imagination run wild and be transported through the volcanic landscapes, to earlier cosmogonic times! Climb comfortably in three minutes to the beautiful Fira, the capital of the island, at 220 meters altitude, and from there enjoy the most beautiful that Santorini can offer you, the magnificent view of the whole island that will remain unforgettable. The Santorini Cable Car serves a total of 1200 people per hour and is manufactured by the Doppelmayr® company according to Austrian specifications. It utilizes the old port of Fira which the difficult access to and from the city of Fira had condemned it to wither. The revenues of the Cable Car are allocated to the Communities of Santorini and Thirasia for public benefit projects.
Price list
Regular ticket (one way): 6,00 €
Reduced ticket (children, large children, people with special needs) : 3,00 €
For permanent residents of Santorini - Thirasia, ship crews (with card) : 1,00 €
Source string (Built-in English) Group tickets, price per person and route, regardless of the above categories :6,00 €
Luggage :3,00 €
Tour Guides, Group Leaders, Soldiers, Journalists, Municipal or Community officials and Santorini consultants, Tourist Agents, Port Guards, Customs Officers, Policemen employed in Fira Bay : Free
For the latest price list updates and more information click here
here
The Santorini cruise operates almost all year round. See the detailed schedule of arrivals and departures per month in the following links.
Statistics (Yearly)
Statistics (Monthly)